October 6, 2021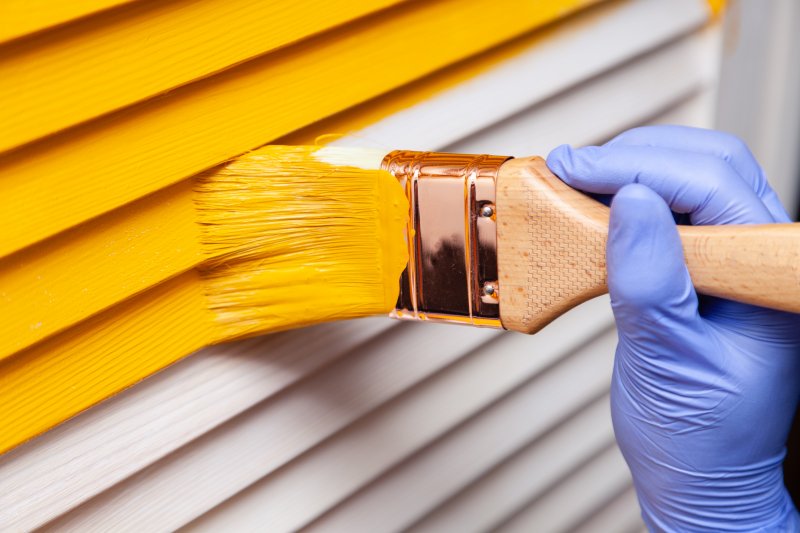 A fresh coat of paint can go a long way in improving the aesthetics of your home. Not only can exterior painting make your property look amazing, but it can significantly boost its value and appeal. If you're trying to sell your home, a quality exterior paint job will surely attract buyers like no other. After all, who doesn't want to move into a home that already looks good? With that in mind, continue reading to learn more about how exterior painting can boost your home's value.
It Will Improve Your Curb Appeal
If you've ever heard the term "curb appeal", you might think it's some meaningless piece of jargon. However, it matters a lot more than you think – just ask any realtor! Basically, if your home doesn't look good on the outside, you're not going to be successful in attracting potential buyers.
The exterior of your home is the first thing people see, meaning it's crucial to make a good first impression. In fact, that may be the only photo included in a realtor's brief. By having a nice-looking home, you can entice people into wanting to see what the inside looks like as well. That will only increase your chances of making a sale. What's more, a repainted home is something you'll get to enjoy too! Even if you're not selling your property, you get to return to an aesthetically appealing house every day. It's truly a win-win situation!
You Can Avoid Being the "Unicorn" Home
Throughout your life, you've probably been told that it's always better to stand out than to blend in. Unfortunately, that doesn't translate well when it comes to the color of your home. For example, if your neighborhood is lined with homes that are the same beige color, it wouldn't be a good idea to paint yours bright red.
When it comes to exterior paint colors, it's always best to choose a color that matches the other homes because no one wants to buy a "unicorn". That term refers to a home that doesn't fit the neighborhood or is too overpriced for the surrounding area. If the area is governed by a Homeowners Association (HOA), there are likely rules, guidelines, and color recommendations for exterior painting that you should follow.
It Sends a Positive Message
What do you want prospective buyers to think when they see your new home? Surely you want to send a positive message! Well, a fresh coat of paint on the outside of your house can say a lot about your property. It'll tell buyers that you take proper care and maintenance of the home. However, if the exterior paint is old, faded, and peeling, it might be sending the opposite message – and you don't want that if you're to get your house off the market.
Are you interested in sprucing up your home with exterior painting? Leave the big project to the pros and consider hiring a professional painting crew. They'll give you jaw-dropping results and boost your home's value in no time!
About Platinum Painting of Dallas
At Platinum Painting of Dallas, we treat every customer like a member of our family. Our highly skilled and experienced team will always go the extra mile to ensure your complete satisfaction with our services and results. If you're looking for ways to boost your home's value and appeal, we can help you accomplish just that with exterior painting. To learn more, visit our website or call (214) 758-8625.
Comments Off

on How Exterior Painting Can Boost Your Home's Value
No Comments
No comments yet.
RSS feed for comments on this post.
Sorry, the comment form is closed at this time.