July 14, 2022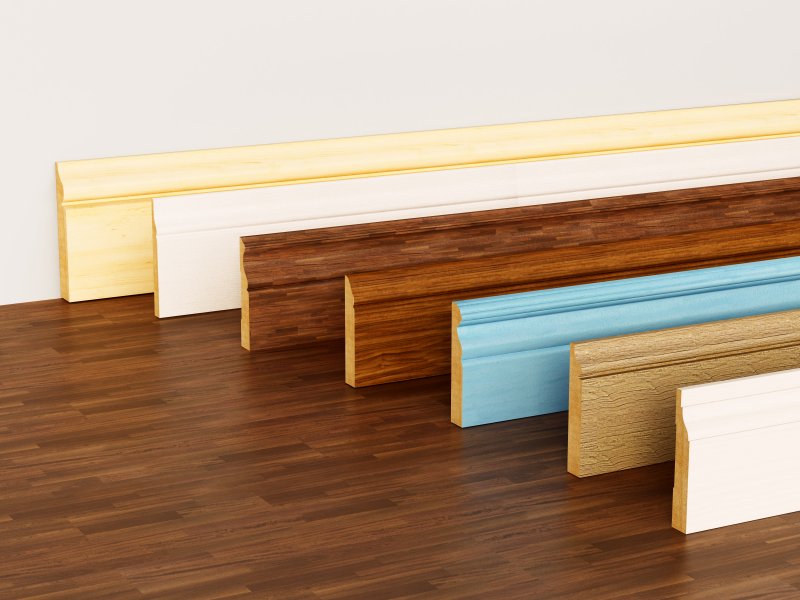 White is an excellent paint color for most things, especially interior trim. It's classy, crisp, and makes your home look clean! However, it's also an incredibly popular color choice that's found in 90% of homes. If you want to stand out from the rest and paint your interior trim a color other than white, we've got you covered. Read on to learn which shades you should consider and how they can introduce some contrast into a room without making an overwhelming statement.
Cream or Ivory
Ivory or cream-colored trim paired with pure white walls is a beautiful combination. Even though they're all shades of white, the contrast can give your home a classic and timeless. Best of all, these neutral colors are extremely versatile and pair well with several different colors and styles in home décor.
Gray or Greige
Gray or greige have become incredibly popular in recent years! They're a popular choice for interior trim because the neutral colors work well with many different styles without looking too bland. Plus, they help add a classy and elegant touch to almost any area. While gray trim is often paired with white walls, it'll look great against a light gray wall.
Black
If you want to make a bold statement, consider using black paint. It'll make any space in your home look sophisticated, elegant, and simply stunning. Black can create a very distinct frame in your room without clashing with anything. Make sure you use the right décor to keep the space looking well-balanced. For example, black window trim and black molding can look very nice together! If you have dark walls already, you may want to avoid painting the interior trim black because it'll make your room feel constricting and uninviting.
Other Non-Neutral Colors
Let's take a look at some excellent non-neutral paint color options for interior trim:
Yellow – This color will work incredibly well in rooms that have white, green, or blue as the dominant color.
Rich Brown – If your walls are beige, tan, yellow, purple, or olive green, painting your interior trim a rich brown color may be the way to go.
Before picking up a paintbrush, check out these interior trim color options. Choosing a color other than white will make your home look stylish and cozy!
About Platinum Painting of Dallas
At Platinum Painting of Dallas, we strive to give our customers the stunning results they deserve. Our team will always go the extra mile to ensure you're satisfied with our work. If you want to repaint your interior trim, allow us to do the hard work for you. We'll make your design dreams come to life! For a free estimate, visit our website or call (214) 347-7269.
Comments Off

on What Color Should You Paint Your Interior Trim?
No Comments
No comments yet.
RSS feed for comments on this post.
Sorry, the comment form is closed at this time.