October 12, 2022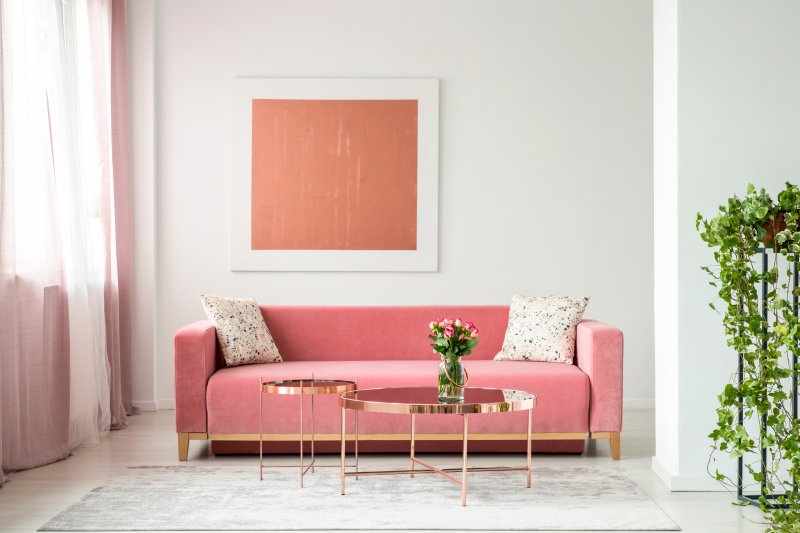 Taking inspiration from trends in the past can be a wonderful thing sometimes, especially if you want to make a stylish vintage statement. However, there are times when an idea from decades ago would be better off staying there. Not only can they make your home appear outdated, but they're just not a good look anymore. Read on to learn which home design trends we hope stay in the past!
Wood Paneling
Many years ago, it was considered stylish to cover an entire wall with wood. This was an incredibly popular design trend for rooms like studies, dens, and basements. However, it's no longer a great choice today. That's mainly because wood paneling can make a room feel darker and smaller than it truly is. Instead, people are replacing wood paneling with a vibrant paint color to make the room feel open and inviting.
Popcorn Texture
Back in the day, popcorn ceilings and walls were all the rage. You could find them in almost every home! Sadly, the texture made these areas a great place for dust and grime to accumulate over time. It was common to find buildup around fans and light switches. These days, people are having the texture professionally removed to make rooms look cleaner and sleeker.
Millennial Pink
Although millennial pink is an adorable color, it's no longer on-trend. The best way to keep your space looking modern, fresh, and stylish is by choosing beautiful hues like yellows or muted green tones. These choices look great and work well with multiple designs!
Sponge Walls
In the 90s, homeowners liked to express their creativity through interior design. One popular trend is known as sponge painting. Its sole purpose was to add texture to a wall. While it certainly accomplishes that, the trend is simply not a good look anymore. With interior paint, you should choose a bold and sponge-free design choice.
Dusty Pastels
Nothing makes a home look more outdated than decorating it with dusty pastel colors. In the 80s, colors like dusty blue and dusty pink could be found in almost every home. They were incredibly popular shades! However, the dustiness gave the appearance of a not-quite-clean look. Unless you want your home to look "dirty", you should steer clear of dusty pastels.
Are you researching interior home design trends for your space? You should avoid these outdated ones and opt for one that'll never go out of style!
About Platinum Painting of Dallas
At Platinum Painting of Dallas, we want your home to be one you'll enjoy looking at and feel comfortable in. Our experienced and knowledgeable team will use high-quality products and time-tested techniques to deliver stunning paint results. If you need modern interior home design trend ideas, we're more than happy to help. You can reach a team member via our website or call (214) 347-7269.
Comments Off

on Home Design Trends That Shouldn't Come Back
No Comments
No comments yet.
RSS feed for comments on this post.
Sorry, the comment form is closed at this time.