December 16, 2022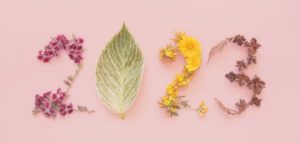 When you've endured roughly three years of restrictions, mandates, and health concerns, you may be like the rest of the world, trying to recover from the pandemic and move on with life. There's no better time to start reconnecting with the outside world than the new year, and believe it or not, you can start by putting a fresh coat of paint on the walls of your own home. In this post, you'll learn about trending interior colors for 2023 from Sherwin Williams that designers are obsessed about.
Embrace the Restorative Power of Nature
When you spend time outside, do you feel more invigorated? Taking a walk in nature can help you feel more energized, relaxed, and restored, which is why elements found outdoors, including color, are making their way into homes. Although plants, wood, or stone elements are part of this trend, you can also find plenty of trending colors that remind you of nature, allowing you to reconnect with its restorative power.
Explore a Wide Variety
If you feel limited by natural tones, you need to know that nature truly has some of the most vibrant colors! From unexpected shades of green, blue, and brown to yellows and reds, you may be surprised by the natural colors you find in the great outdoors.
Find What Fits Your Style
This year, you may want to consider an earthy, natural tone. Why? For its versatility! These shades complement most styles, which means that regardless of what vibe you want for your house, you can likely find a 2023 trending color palette that goes along with it. If you have blonde or lighter wood furniture and décor, you could choose a rich earthy color for the walls, but if you have colorful pieces, lighter neutral paint can help make these features pop.
Don't Be Afraid to Go Bold
It's true that many shades from nature have a calming effect, but it doesn't mean that nature is boring! Bright yellows, rich turquoise, and deep ruby red colors, just to name a few, come from nature and are currently trending color palettes for 2023. Right now, when making a bold paint choice, make sure you consider shades from Mother Nature. A closer look at these trending colors will help you find the one(s) that will make your style statement memorable.
By welcoming nature into your home, you can feel ready to handle the outside world before you even set foot out your door. Whether you select attention-grabbing colors or earthy neutrals, your professional painter can create a beautiful, restorative space.
About Platinum Painting of Dallas
Over the years, having painted more than 12,000 homes in the DFW area, Platinum Painting of Dallas has the right team of professionals to take on any residential painting project. If you need assistance picking colors, we can refer you to a color consultant, who is an industry expert and who guarantees that you'll love your choice. To start with an in-home estimate, just contact Platinum Painting online or call 214-347-7269!
Comments Off

on Want to Know Trending Interior Colors in 2023? Get the Inside Scoop
No Comments
No comments yet.
RSS feed for comments on this post.
Sorry, the comment form is closed at this time.