Commercial Painting – Dallas, TX
Boost Your Company's Visual Appearance
No matter how long your business has been operating, trends fade out, décor changes, and colors fade. While we may not be of assistance when it comes to choosing the ideal furniture for your office, we can help to boost your company's visual appearance. With commercial painting in Dallas from our skilled professionals, we can help you choose a color that works well with your desired aesthetics as well as ensure it will be pleasant for your customers and/or staff to view each day. To learn more about what we can do to help your business look its best, call us for a free quote.
Why Choose Us for Commercial Painting?
We Provide a Free Quote
Locally-Owned & Operated
Professionals Are Fully Insured & Licensed
Our Painting Projects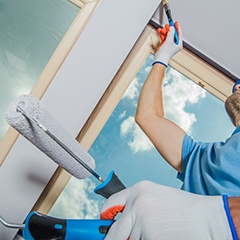 Finding a company that will take on a painting project for your business may not always be easy, especially if you want someone who will do it right the first time. Fortunately, Platinum Painting employs licensed professionals who are experienced in the field and can deliver amazing results, no matter the size of the space.
Some of the most common areas we can enhance include hotels, apartment buildings, shopping centers and malls, office buildings, religious buildings, and interior and exterior spaces.
The Painting Process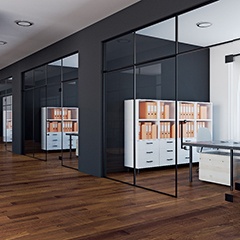 Anytime we prepare to tackle a project, there are various steps we take to ensure optimal results. These include:
Having an estimator come out to look at the space and provide a free quote. This process involves determining the complexity of the painting required as well as taking measurements of the area. Once we compile our findings, we can deliver a thorough estimate of the cost.
Our team will arrive to set up by removing anything from the walls and covering furniture to avoid any splatters or damage to the chairs, desks, etc. If costly items are evident, we will ask you to handle the moving of that particular object. Also, we will make sure the walls are in the best possible shape for a clean, even paint job, so if caulking or sanding is required, we will handle it during setup.
Our team admires the quality of Sherwin-Williams paint, and it is what we typically use; however, if there is a particular brand you prefer, we are open to using it.
Our team will make sure everything is thoroughly cleaned up before we leave. This eliminates the stress you and your staff have to pick up. Also, by us taking care of this aspect, it leaves you to enjoy the results.
After the painting is finished, you and a member of our team will do one more inspection to ensure you are pleased with the results. Should any areas not meet your expectations, we will work to quickly remedy the problem until you're satisfied.
How a Color Consultation Can Help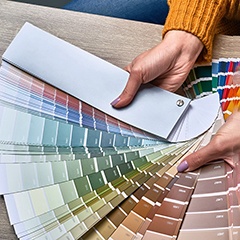 We understand that choosing the right color option can be daunting, especially when it comes to making over the interior and exterior of a business or building. This is why we can send a color consultant to help. Offering various swatches and discussing the desired look, our team can provide recommendations and helpful tips to ensure the chosen color will evoke the kind of reaction desired from your staff, customers, and guests.